Intelligent Media Monitoring
Key information quickly and clearly: Media Tenor introduces an intelligent solution of media monitoring.
Media monitoring is the basic service of the daily operational work in media relations. Don't waste your time by reading hundreds of pages of common clippings with many irrelevant pieces and choose our efficient interface. Media Tenor Intelligent Monitoring is ready solution, just set your preference in the topical scope, frequency and delivery time.
Functionality
In parallel to an efficient e-mail report an on-line interface is available. You can easily work further on your news in an intuitive and friendly environment.
Efficiency
You do not have to read the full text of articles. The content is often repeated. Annotations will inform you easily on essentials.
Relevancy
Sorting and ranking of the content "manually" by analysts, not a machine. It eliminates irrelevant contributions in the final output.
Further benefits
Wast scope of tracked media
Article labeling for perfect clarity
Content annotations of the articles
Easy search for concrete articles
International media data in one environment
On-line application demo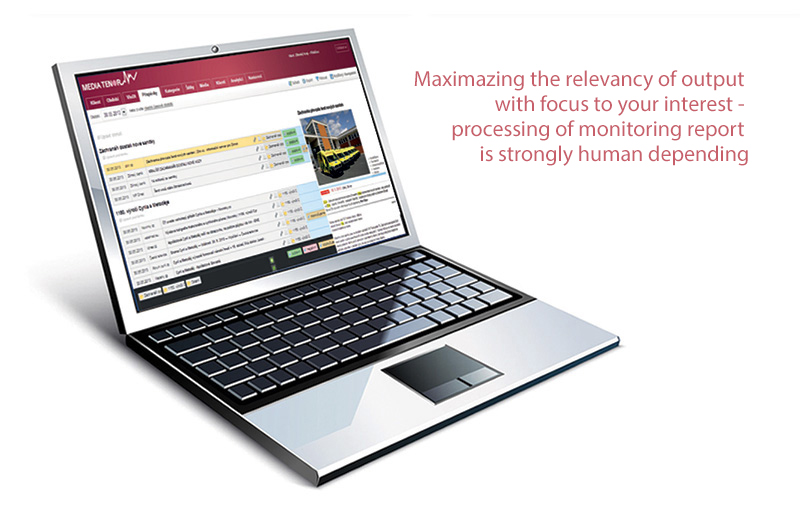 Email output demo